XTEN-AV Blog #3: How XTEN-AV can help AV businesses to work remotely & save costs under the COVID-19 pandemic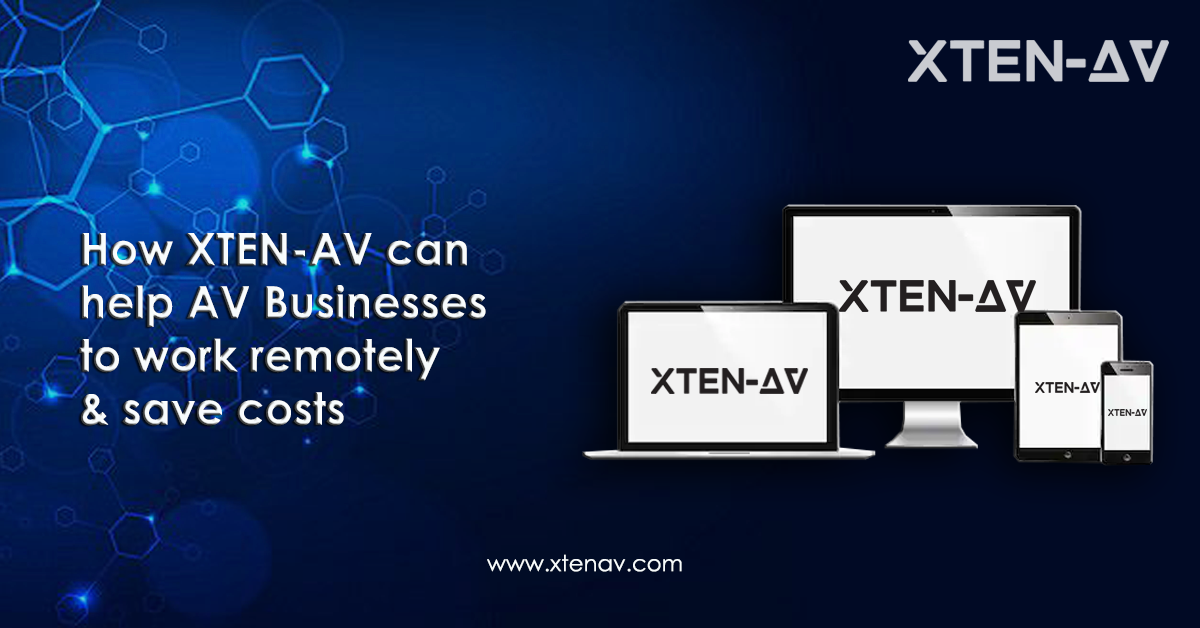 During these challenging times, XTEN-AV stands in solidarity with the whole AV industry, and remain fully operational for our partner businesses and users. Thanks to our innovative tech community, the entire XTEN-AV team is working from home and resolving day to day customer service requests just like before.
Our cloud-based infrastructure enables commercial AV businesses the power to effectively collaborate between remote teams.
XTEN-AV offers a series of collaborative features precisely designed to support remote teams for all size commercial AV businesses. XTEN-AV is a one-stop-shop for all your business technology needs.
Our 100% cloud-base infrastructure eliminates the need for managing a local geographical server, saving businesses 100% on equipment setup and maintenance costs. Just connect to the internet from anywhere in the world and access all your data on the XTEN-AV platform.
Our groundbreaking Drawings & Documents automation feature is one of a kind. It cuts down the design hours by 50% and builds more accurate AV designs, all based on AVIXA standards and guidelines.
With just one click team members can share their design work with the rest of their team, external teams, and even with the customer for approval.
Manage all your AV design, proposal, and CRM work on a single software
X-DRAW: our breakthrough drawing tool will allow you to create all your drawings even the floor plans in your XTEN-AV portal, eliminating the need to buy tools like AUTOCAD, Visio or lucidchart.
Within a few seconds, our proposal tool will create full customer proposals, saving you the cost and time in using a 3rd party proposal tool.
With XTEN-AV you would not need a separate CRM system. Our advance CRM features such as multi-level user access, approval processes, call logs, funnels, contacts and accounts management and many more will keep your sales and success teams close with the customers.
XTEN-AV also offers an array of personalized customization features for our Enterprise customers: integration with ERP and CRM software(s), and feature customization as per organization needs.
Start your free Trial with XTEN-AV now!
With the overwhelmingly positive response from the AV community about what the platform offers to AV firms, we are on the path to engaging the industry in every aspect.