University of Wyoming adopts XTEN-AV to centrally design, track and manage AV projects
Case Study: University of Wyoming adopts XTEN-AV to centrally design, track and manage AV projects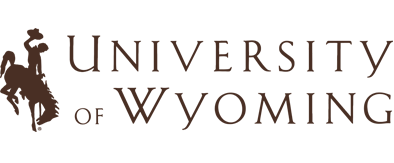 Christopher Dechter, from University of Wyoming, is an AV industry veteran and has been running AV projects at UW. In the past, he has used archaic desktop software with having to buy different plugins like Visio and CAD to complete the AV drawings and designs, facing multiple other issues.
"XTEN-AV was of huge interest to us because of the cloud-based platform and it's new and modern take on things"
CHALLENGES FACED BEFORE USING XTEN-AV

No central repository to track ongoing projects

Difficulties in replicating designs accurately and efficiently

Different Platforms being used for creating proposals to be sent to different university departments

Need of external tools, like CAD and Visio, to add on top of the software

Using shared spreadsheets and network folders, losing track of vital information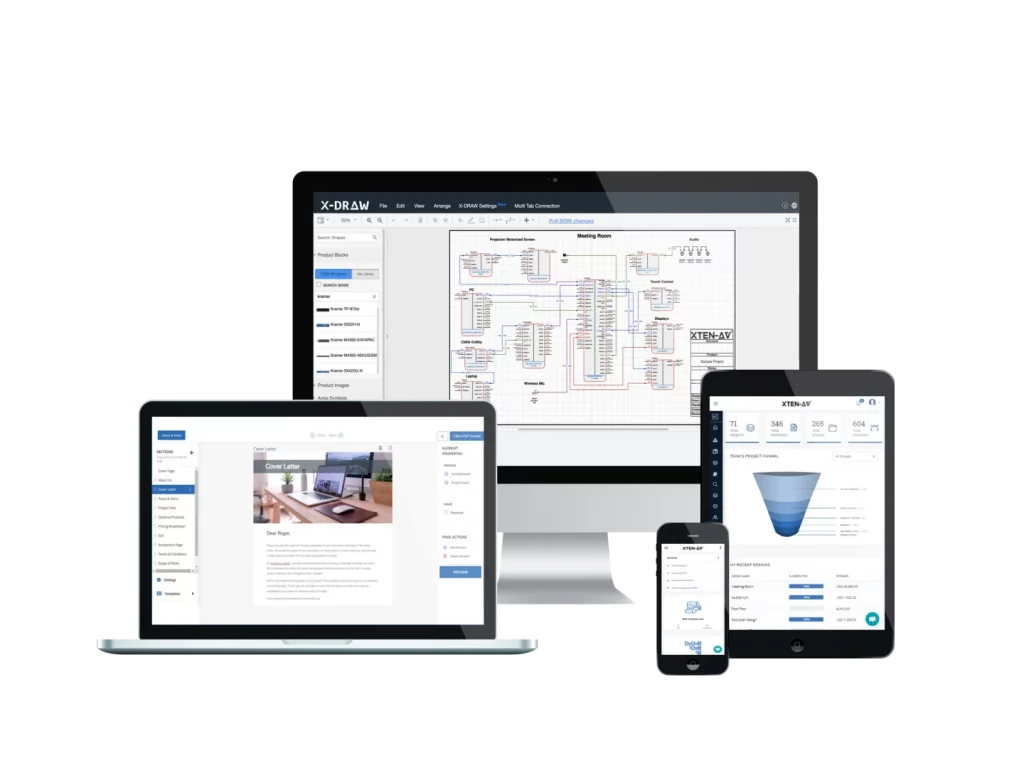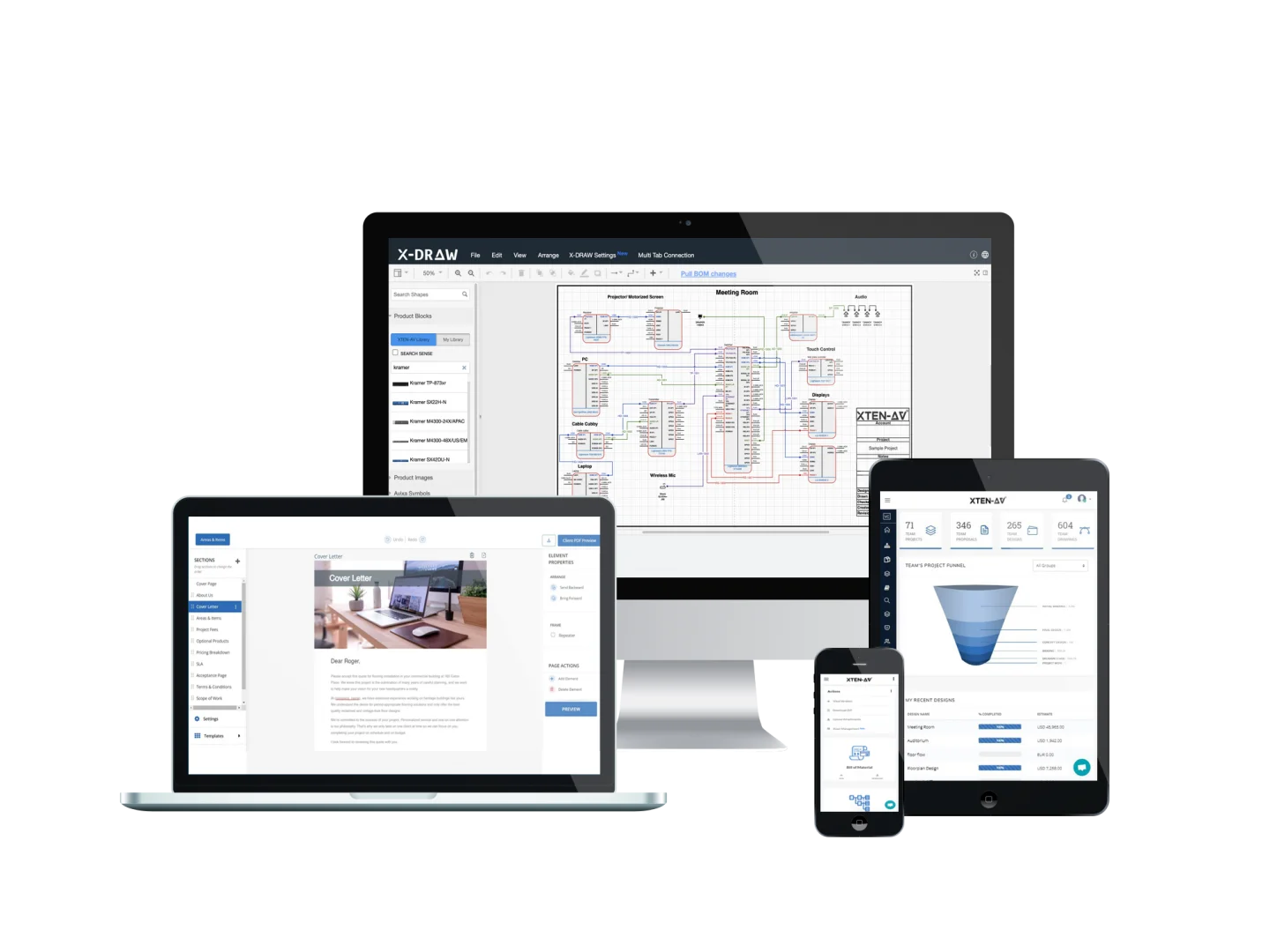 "XTEN-AV provides me a central repository to track client interactions, ongoing projects, to do my design and engineering, to create those bills of material, and to create those formal proposals to go out to client departments on campus, all on the same platform" Christopher adds.
BENEFITS OF SWITCHING TO XTEN-AV

With XTEN-AV, Christopher could create designs using X-DRAW, which is a cloud-based AV Diagramming tool (part of XTEN-AV subscription), eliminating the need of having separate CAD and Visio licenses.

Using the cloud architecture, Christopher could now create projects within XTEN-AV. He can also create designs & documents within each project, making it easy to track and manage.

Christopher now uses the 'Project & Design Replication' feature to easily and accurately replicate designs to new projects, eliminating the need to work from scratch.

Using the built in X-DOC/Proposal tool, Christopher is now able to create quick proposals for internal university departments, drastically reducing the turn-around times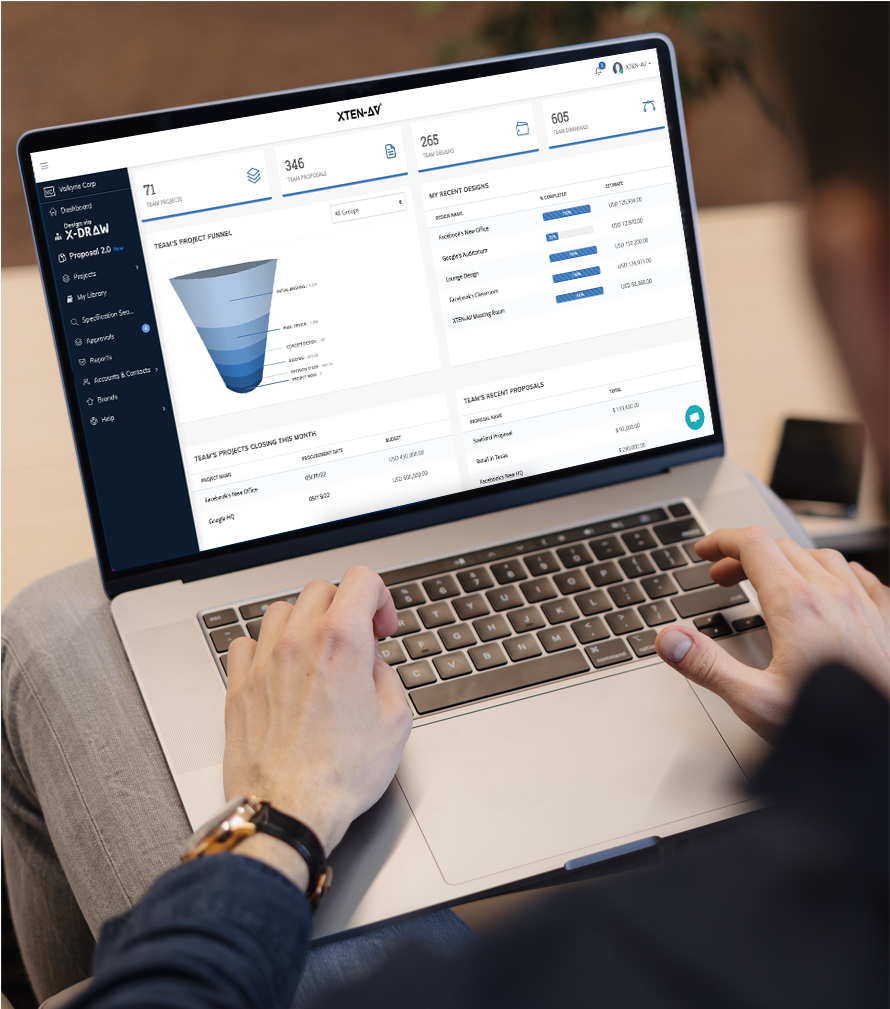 "I used D-tools in past in two different ways, D-tools with CAD and with Visio, and now XTEN-AV has completely replaced that now for my entire workflow"
Using XTEN-AV, University of Wyoming streamlined their AV design and documentation needs, and at the same point of time eliminated the need to buy different licenses for Visio, CAD and other proposal software. Saving hundreds of dollars; the XTEN-AV subscription pays for itself.
Streamline your AV design & documentation with XTEN-AV