Achieving Excellence in Your AV Designs & Drawings as Per AVIXA AV Standards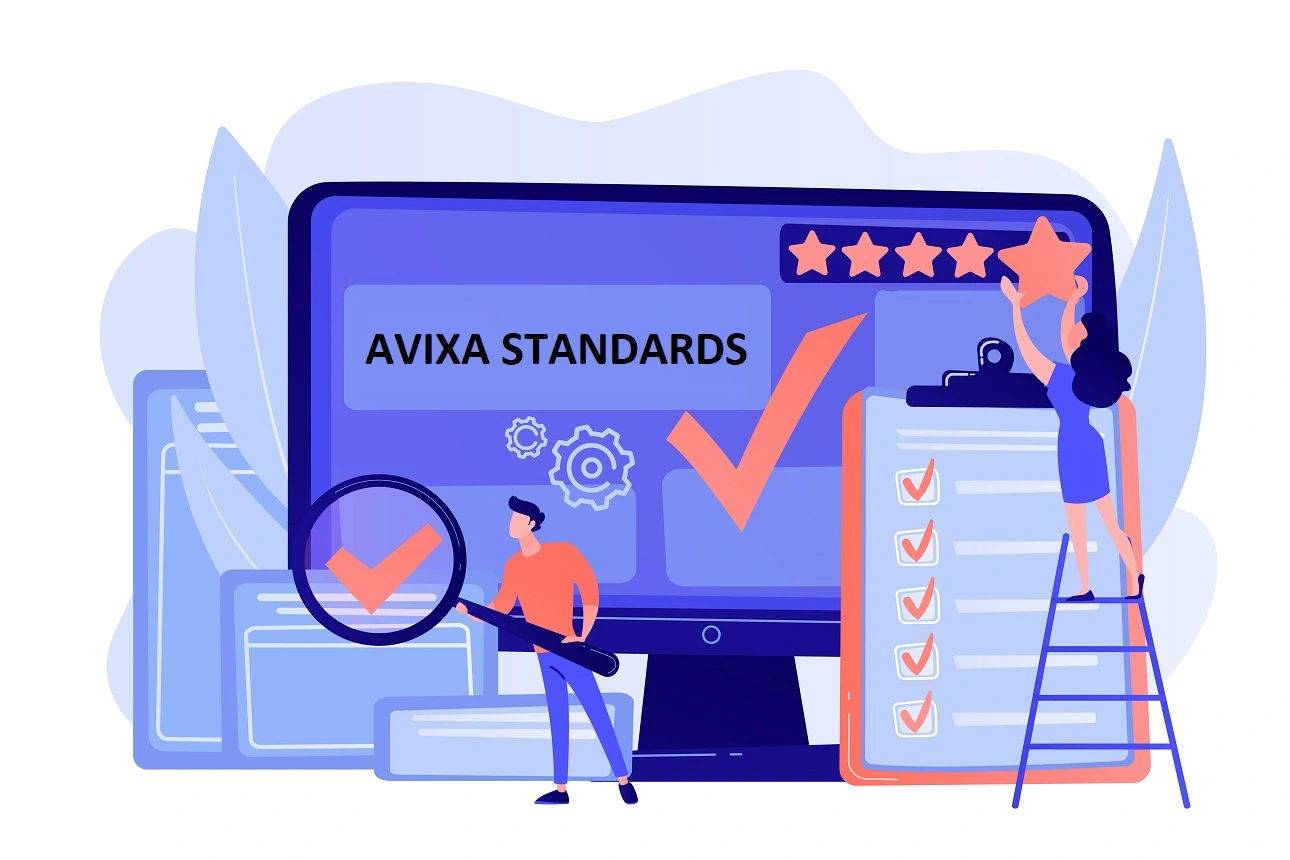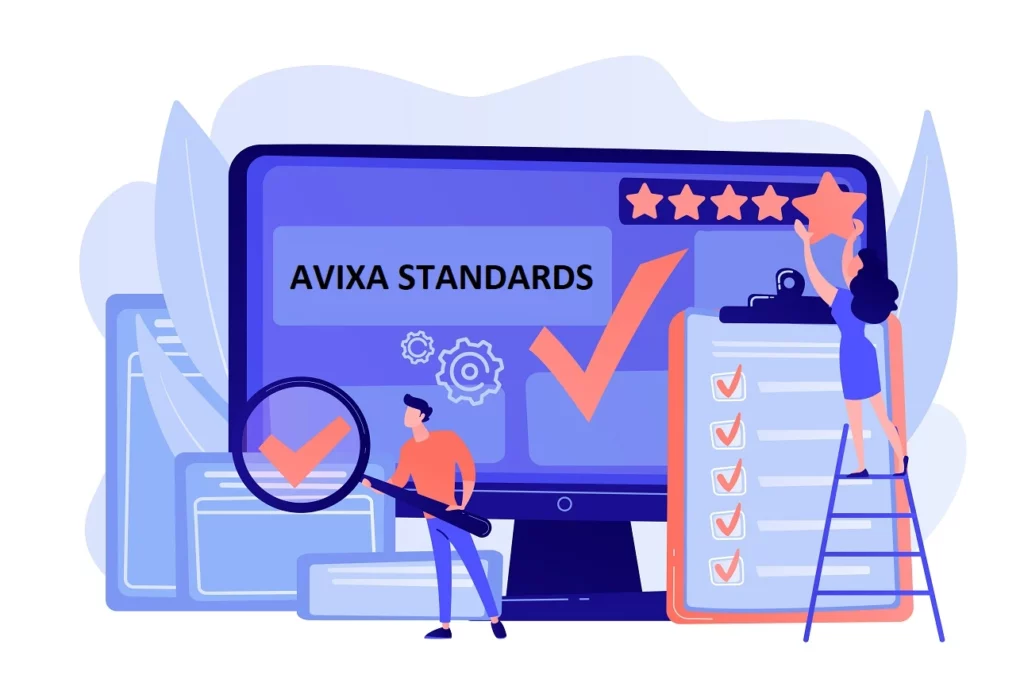 Are you starting a project? Making sure it meets industry standards. Welcome, to the realm of simplifying AV designs and drawings according to standards! As technology advances so do the complexities of AV integration. The question arises; How can you ensure that your AV designs not only meet today's requirements but also remain relevant in the run? Imagine a world where every element in your AV system harmonizes perfectly providing an immersive and captivating experience. AVIXA AV standards are the foundation for achieving this synergy. 
From layouts to optimal projector positioning AVIXA offers a comprehensive framework for excellence. How can you efficiently navigate through these standards ensuring that every detail is taken into account?
Come on this journey with us as we reveal strategies and tools to streamline your AV designs and drawings while adhering to standards. Let's delve into the realm of precision, innovation, and seamless integration.
What are AVIXA AV Standards?
The professional audiovisual business is represented by AVIXA, previously InfoComm International. It creates standards, gives education and certification, performs market research, and facilitates networking for professionals involved in the design, integration, and administration of AV solutions. AVIXA AV Standards are rules and best practices developed to maintain the AV industry's quality, compatibility, and interoperability. 
These standards address audio, video, control systems, networking, and other areas. They increase uniformity and dependability in AV system design and execution. These standards are used by AV professionals such as designers, integrators, technicians, and manufacturers to ensure uniform and dependable design, installation, and operation of AV systems. To reflect technical improvements and industry best practices, AVIXA may update or release new standards.
Importance of AVIXA AV Standards
Incorporating AVIXA AV Standards into AV projects ensures that the quality and reliability are top-notch. It also contributes to making the industry more efficient, sustainable and innovative. These standards have an influence on shaping the future of experiences worldwide.
Reliability and Consistency
AVIXA AV Standards serve as a foundation for the industry by providing professionals with a set of consistent guidelines to follow when designing and implementing AV systems. Research has shown that adhering to these standards can significantly reduce system failures by up to 60% highlighting their role in ensuring consistent performance.
One of the advantages of AVIXA AV Standards is their ability to promote interoperability among AV components from various manufacturers. In fact, 70% of integration issues in AV systems stem from interoperability challenges. By adhering to these standards professionals can ensure communication and collaboration between equipment resulting in a smooth and trouble-free user experience.
Enhancing User Experience
AVIXA AV Standards go beyond specifications, they are designed to enhance the end-user experience. When AV systems are correctly designed according to these standards they provide experiences. Studies indicate that 85% of end users report levels of satisfaction when industry standards are followed.
In an era where energy conservation's AVIXA AV Standards incorporate guidelines for developing energy-efficient AV systems. Following these guidelines can result in a 30% decrease in power usage. This does not support our sustainability objectives. Also brings about considerable savings in costs, throughout the lifespan of the system.
Powering Project Efficiency
AVIXAs standardized processes have proven to be highly effective, in coordinating and executing projects. Research shows that projects that adhere to these standards are completed 20% faster than those that do not give organizations a competitive advantage by expediting deployment and time to market.
When it comes to AV installations prioritizing safety is important. AVIXA AV Standards comprehensively address this aspect by providing protocols and ensuring compliance with regulations. By adhering to these safety standards, the risks associated with AV systems are significantly reduced. Studies indicate that failure to comply with these standards can lead to a 30% increase in accidents underscoring the role they play in ensuring workplace safety.
Supporting Professional Development
AVIXA AV industry Standards serve as guidelines. Also forms the basis, for education and certification programs in the AV industry. Professionals who acquire certifications are widely recognized for their expertise and competency leading to higher salaries compared to their certified counterparts. Embracing these industry standards brings career benefits of 20%.
Furthermore AVIXA AV Standards play a role in fostering innovation within the AV industry. By establishing benchmarks and promoting practices these standards provide companies with a framework to develop cutting-edge technologies and solutions. Since the introduction of AVIXA AV Standards, there has been a 25% growth in the adoption of innovation within the AV industry. This clearly underscores the importance of these standards, in pushing the boundaries of what can be achieved.
Global Recognition and Acceptance
The AVIXA AV Standards have gained recognition and acceptance, among AV professionals worldwide. These standards serve as the foundation for over 80% of AV projects promoting collaboration and interoperability across borders. Their significance in the AV landscape cannot be overstated.
Incorporating AVIXA AV Standards into projects can lead to cost savings. Increased return on investment. By adhering to these standards projects typically experience a 15% reduction in ownership costs, over a five-year period as they minimize rework and maintenance expenses. This demonstrates how following AVIXA AV Standards not only ensures quality and reliability but also translates into financial savings.
How XTEN-AV Implements These AVIXA AV Standards?
Through these amazing tools XTEN-AV helps AV system integrators to design and implement AV systems that are according to AVIXA AV Standards. AV professionals can be assured that these tools will help them craft designs and work according to a standardized guideline that works across the AV industry. This will not only ensure that you follow best practices but will also result in a high-quality Audiovisual experience for end users.
By providing a platform for creating AV systems, X-DRAW ensures that its functionality aligns with the standards set by AVIXA. It follows industry-recommended design principles to ensure reliable system setups. X-DRAW adheres to AVIXA guidelines for arrangement guaranteeing sightlines, speaker placement, and equipment layout. This makes it easier to design AV systems that meet AVIXA design and coordination standards.
XTEN-AVs Ceiling Speaker Layout tool adheres to standards by implementing practices for speaker placement. It ensures distribution and clarity in accordance with AVIXAs guidelines for audiovisual system design. With this tool, professionals can confidently design audio systems that meet AVIXA's specifications resulting in experiences.
The Specification Search feature in XTEN-AV simplifies the process of selecting AV equipment that meets standards. It incorporates a database of products that have been verified to meet industry benchmarks ensuring compatibility and interoperability. This empowers professionals to make decisions based on AVIXAs recommended product specifications promoting consistency and reliability in the design of AV systems.
It helps in figuring out the right screen size based on how people will be sitting so that the image quality and viewer engagement are ideal. By using this tool we ensure you follow AVIXA's suggestions, for getting the right image sizes, in settings. XTEN-AV's Screen size calculator has adopted the display image size for 2D content display also known as DISCAS this AVIXA standard is used to calculate the display diagonal size.
Projector Brightness Calculator
XTEN-AVs Projector Brightness Calculator conforms to the standards set by AVIXA providing a tool for calculating the optimal brightness levels required for projectors. It takes into account factors like light and screen size following AVIXA's projected image system contrast ratio standard to ensure that the projected image is clearly visible. By using this calculator professionals can guarantee that their projectors meet AVIXAs performance verification standards.
Projector Throw Distance Calculator
The Projector Throw Distance Calculator in XTEN-AV adheres to AVIXAs guidelines for image display systems. It assists in determining the placement of projectors based on screen size ensuring that the projected image meets AVIXA's standards for clarity and visibility. This tool enables professionals to consistently achieve projector performance in line with AVIXA's performance verification guidelines.
When it comes to the AV industry following standards is crucial, for achieving success. By incorporating these guidelines you set the stage for creating systems that not meet industry benchmarks but also exceed expectations. So how do you plan to integrate standards into your project?
As you embark on this transformative journey keep in mind that XTEN-AV can be your companion with its range of features like X-DRAW and Ceiling Speaker Layout. Are you prepared to bring a revolution to your AV designs? The path towards top quality AV experiences is easily attainable. Embrace the power of standards. Witness your projects reaching new heights. It's not about AV, it's about crafting experiences that make an impact.
Frequently Asked Questions (FAQ's)